Co-Chairperson Lyn Heine
Co-Chairperson Lyn Heine was elected at Transforming the Partnership Gene Biennial Forum 2013.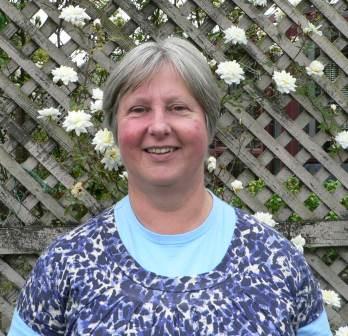 Lyn has lived most of her life on the West Coast.  She is married with two adult children.  She has a variety of roles within Geymouth Uniting Parish and the local regional community.  Lyn is the appointed lay minister having monthly responsibility for services in the rural settings in the Greymouth District and in town, and she is the chairperson of Greymouth Uniting Parish Council, she attends the Nelson Marlborough West Coast Synod, the Mawhera Minister's Association and has attended both Assembly and Conference.  Lyn also works part-time with the Occupational Therapy service for the West Coast DHB.  Her involvement in community groups includes interests in the disability sector, palliative care and housing for older people. Lyn thinks that UCANZ and the partner churches are at an exciting transition time that holds hope of taking relationships that will give co-operative ventures some valuable ways of working out their missions with partner support.
Co-Chairperson Stuart Sinclair
Stuart Sinclair was elected Co-chairperson at the October 2015 Biennial Forum "Big Ideas for Smaller Churches" held at St Mark's Church Lower Hutt.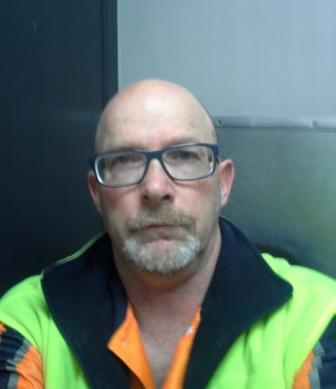 Stuart is an active serving member of his local church, St Francis Community Church in Hillcrest Hamilton, where he serves on Parish Council.
Stuart is the Chairperson of Waikato Regional Forum (previously JRC) and has done so for the past 11 years with a total of 13 years service on this church governing body.
Stuart served for three terms on UCANZ Standing Committee and has learnt a lot (not all) about UCANZ and has found it a privilege to have been able to represent the Central North Island for the past six years.
During the week Stuart works as a Quality Assurance Inspector for Ullrich Aluminium in Terapa Hamilton and has done for the last 16 years.
Executive Officer – Adrian Skelton
Rev Adrian Skelton took up the role of Executive Officer on 1 October 2016. Adrian comes from an extensive ministry background both here and in the United Kingdom involving uniting and ecumenical ventures.  He has been working in New Zealand since 2009; until 2016 as minister at St Andrew's Presbyterian Church in Hastings which has a close working relationship with the neighbouring Anglican Church.  In 2016, he organised a national Progressive Spirituality conference alongside Methodist and Anglican colleagues.
Adrian brings with him experience and passion for teaching, administration, choral music, theatre, cycling and tramping.  He sings in Wellington's Gale Force Gospel community choir and is a supporter of Project Prima Volta in Hawke's Bay (which gets young people singing in the Festival Opera chorus). 
 Adrian's email: adrian@ucanz.org.nz
Administrative Assistant – Robyn Daniels

Standing Committee 2015-17
The Standing Committee elected at 2015 "Big Ideas for Smaller Churches" Biennial Forum are:
Co-Chairpersons; Lyn Heine and Stuart Sinclair
Elected Members; Clare Morrison, David Hall, Morven Sidal, Don Smith, Katherine Walters and Lynley Wilson.
Partner Representatives;
Anglican: Jenny Chalmers and John McCaul
Christian Churches: Paul Burton
Congregational Union: Tale Hakeagaiki
Methodist: Trevor Hoggard and Ron Malpass
Presbyterian: Clare Lind and Jim Veitch
Standing Committee 2011-2013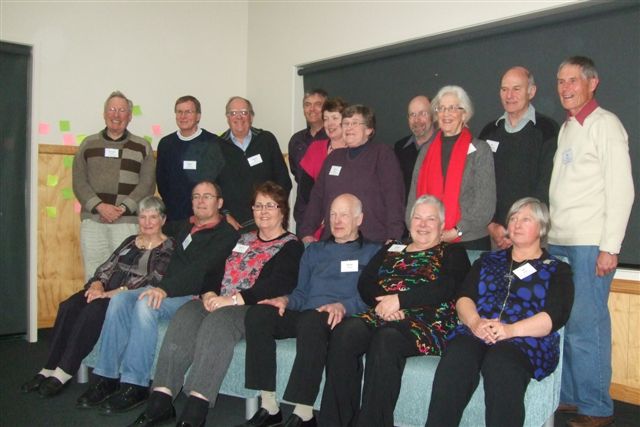 Back Row from left to right: Lyndsay Jacobs, Robert McLay, David Hall, Nigel Hanscamp, Catherine Dunkley, Rilma Sands, Stuart Sinclair, Helen Bichan, Eric Wadsworth, and Don Smith.
Front Row: Beverley Deverell, Peter MacKenzie (Executive Officer) Marilyn Welch and David Dittmer (Co-chairpersons) Robyn Daniels (Administrative Assistant) and Lyn Heine.
Standing Committee 2009-2011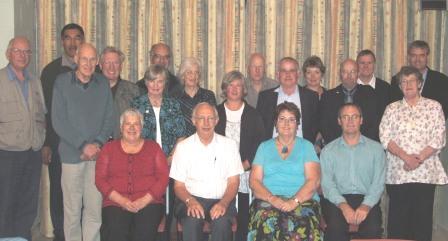 Left to right back row: David Ross, Tale Hakeagaiki, Lyndsay Jacobs, Neville Price, Helen Bichan, David Dittmer, Catherine Dunkley, Robert McLay and Nigel Hanscamp.
Second row: Winston Baker, Beverley Deverill, Lyn Heine, David White, Stuart Sinclair and Rilma Sands.
Front row: Robyn Daniels (Administrive Assistant), Geoff Donovan and Marilyn Welch (Co-chairpersons) and Peter MacKenzie (Executive Officer)
Absent from photo: Tony Bell
Standing Committee 2007-2009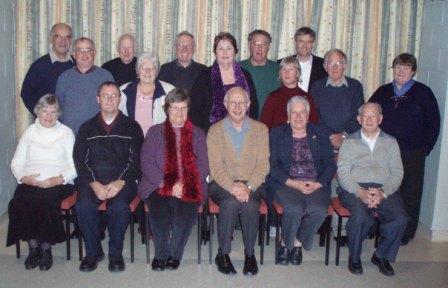 Standing Committee 2007-2009
From left to right (Back row) Neville Price, Graeme White, David Dittmer, Mary Sutton, Lyndsay Jacobs, Marilyn Welch, Tony Bell, Lyn Heine, Nigel Hanscamp, Ken Linscott, and Rilma Sands.
(Seated) Beverley Deverell, Peter MacKenzie (Executive Officer), Janet Taege (Co-chairperson)
Geoff Donovan (Co-chairperson) Robyn Daniels (Administrative Assistant) and Bryce Morris
Absent from photo Winston Baker, Catherine Dunkley and David Ross